Bregaglia A Source of Inspiration
SOGLIO-Products embody the respect for the unique cultural landscape of our mountains and contribute to the preservation of this habitat. To sustain the characteristics of the Bregaglia valley, a sustainable and stable development is necessary. This is why SOGLIO values a careful treatment of its resources.
The kinship between SOGLIO and Bregaglia turns body care into a wholesome wellness experience! Each product is designed to make you dive into memories of an unparalleled landscape. If on holidays, on the road, or at home – we create products to enrich and and strengthen you, even in your hectic everyday life. SOGLIO – body care with the energy of the Alps!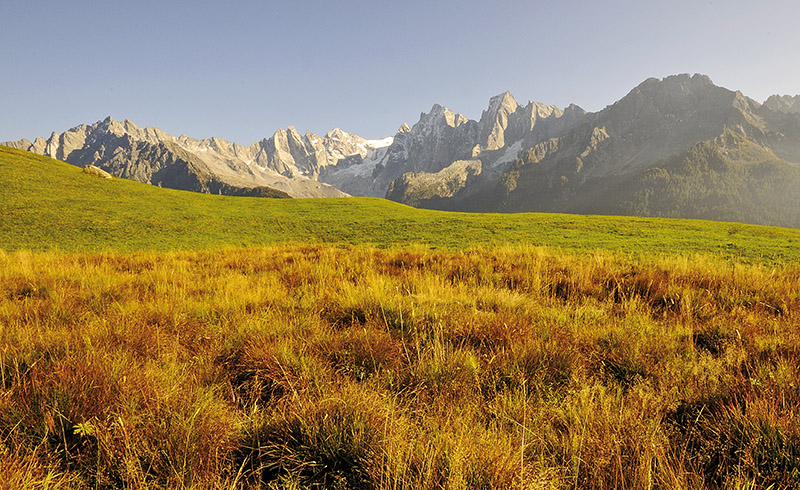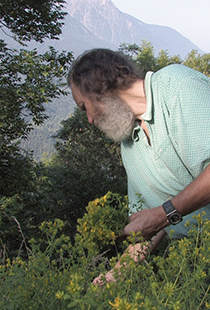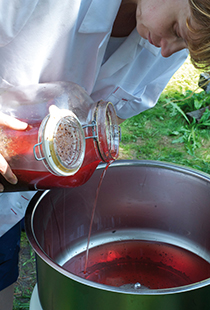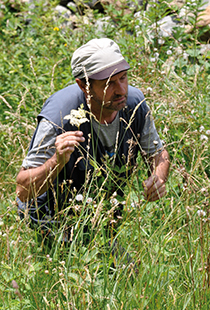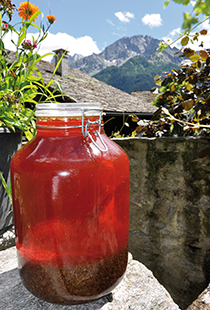 Grown in Nature
Crafted by Hand in Bregaglia
Our St. John's wort oil is a good example for the extent of the handwork that is reflected in the quality of our SOGLIO products. The St. John's wort is collected in Soglio's surroundings, and then assessed in a for SOGLIO specifically developed wheat germ oil mixture. Over weeks the mixture matures under the sun through a time consuming daily treatment.
St. John's wort is an important component for the St. John's wort soap and contributes to the special quality of the calendula skin cream, the chamois cream and the nail balm.

Our consultation line is open from Monday to Friday, 08.00 to 12.00 and 13.30 to 17.30
opening hours store in Castasegna
Monday to Friday, 08.00 to 12.00
and 13.30 to 18.00.

opening hours store in Soglio
From June to mid October
Wed* / Thu / Fri / Sat, 11.00 – 17.00
*from July