Bregaglia A Source of Inspiration
SOGLIO-Products embody the respect for the unique cultural landscape of our mountains and contribute to the preservation of this habitat. To sustain the characteristics of the Bregaglia valley, a sustainable and stable development is necessary. This is why SOGLIO values a careful treatment of its resources.
The kinship between SOGLIO and Bregaglia turns body care into a wholesome wellness experience! Each product is designed to make you dive into memories of an unparalleled landscape. If on holidays, on the road, or at home – we create products to enrich and and strengthen you, even in your hectic everyday life. SOGLIO – body care with the energy of the Alps!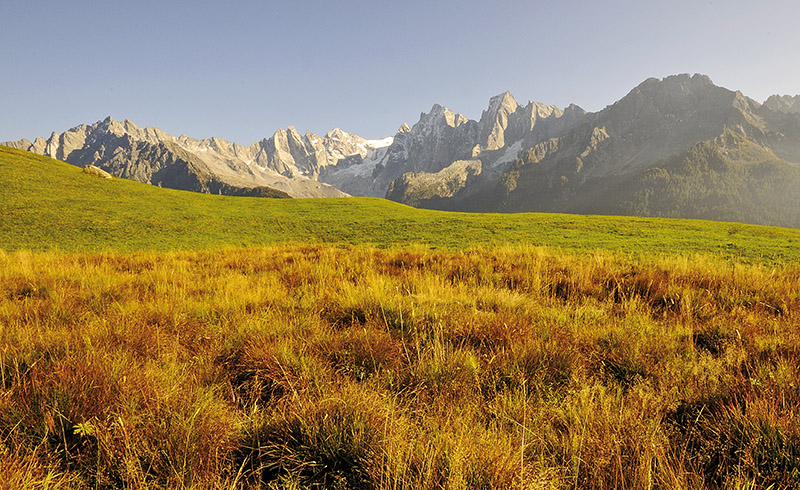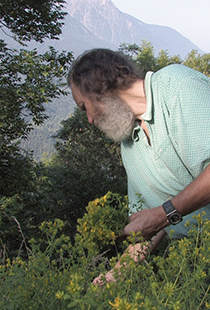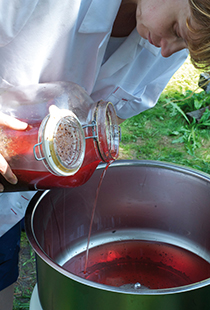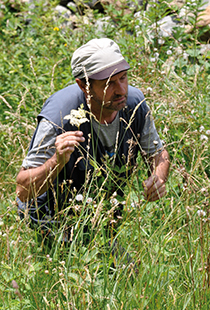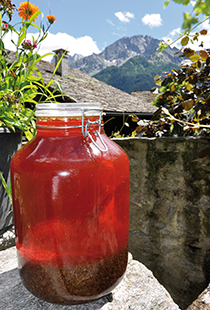 Grown in Nature
Crafted by Hand in Bregaglia
Our St. John's wort oil is a good example for the extent of the handwork that is reflected in the quality of our SOGLIO products. The St. John's wort is collected in Soglio's surroundings, and then assessed in a for SOGLIO specifically developed wheat germ oil mixture. Over weeks the mixture matures under the sun through a time consuming daily treatment.
St. John's wort is an important component for the St. John's wort soap and contributes to the special quality of the calendula skin cream, the chamois cream and the nail balm.

A Bond to Nature and the Mountains
SOGLIO and a Bond to Nature
«Are SOGLIO products truly natural products?» is a question we often hear. Many expect that natural products are something special. SOGLIO wants more, which is why we prefer a more differentiated view on the matter.
Good, very special products are what we want to create here in Bregaglia, in one of the most remote valleys of Grisons. With a connection to our mountains. For this endeavour, SOGLIO never planned to simply develop "natural products." Even though a bigger part of our products fulfils this quality, we want to offer more. Within a society estranged from its natural surroundings, we want to create with a strong bond to nature, and build an innovative business in Bregaglia with fresh entrepreneurial spirit. With quality that speaks for itself, we also hope to establish new employment opportunities.
A Bond to the Alps
Each SOGLIO product contains ingredients from our mountains. We are specialised in refining our most precious mountain herbs. Sheep's whey, originating from La Punt (Engadin), with its special, skin nourishing qualities has also caught our fancy. In its processing, whey is very demanding. We also find much joy in processing our goat butter oil. Behind this collaboration with the mountain agriculture also stands the respect we have for our cultural landscape. The Alpine region is a unique agricultural treasure built from the remarkable achievements of our ancestors. A sustainable development is thus connected to cultural values.
SOGLIO means quality, which we assess by our ingredients, their origin, as well as the formulas of our products. Various products would not be possible in their current formula with an exclusive limitation to purely natural ingredients.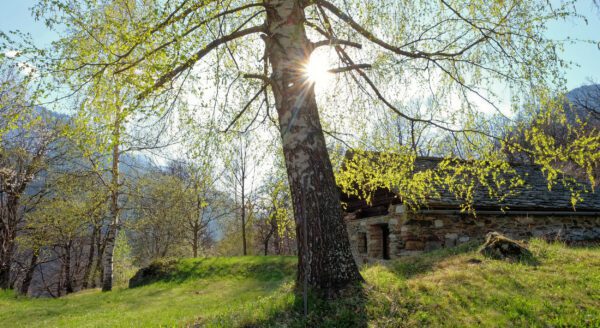 Never could we have developed Pecorlana, our cream that has gained a lot of recognition in particular with our female customers who were looking for something truly special for their skin. The same goes for Solar 7, which presents a refined solution for sensitive skin protection. Or what would we do to protect the gentle sustainability of our most sensitive ingredients without the possibilities of the careful conservation that SOGLIO utilises? For sensitive skin, alcohol is no alternative!
SOGLIO's formulas are therefore the art to handpick good ingredients, and unfold them in sophisticated combination to products that truly deserve the label "speciality". Instead of asking for "pure naturalness", we are interested in what stands behind each product and each ingredient. This way we feel connected to what we do. Ecology is part of our economic stance. The Alpine philosophy of SOGLIO emphasises the cultural affiliation to a sustainable production. A connection to Bregaglia, to the whole Alps!
Our consultation line is open from Monday to Friday, 08.00 to 12.00 and 13.30 to 17.30
opening hours store in Castasegna
Monday to Friday, 08.00 to 12.00
and 13.30 to 18.00.

opening hours store in Soglio
From June to mid October
Wed* / Thu / Fri / Sat, 11.00 – 17.00
*from July